Modified forex strategy Pabloski looks something like this: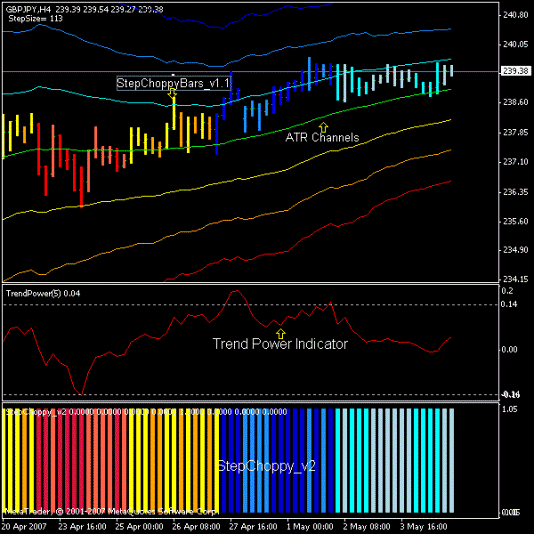 Figure 1
Terms of Business on the Modified forex strategy Pabloski:
1) To open trading positions on a purchase look at the color indicator forex stepchoppy (SC) (it displays color bars and a column indicator forex below). If the two of them — dark blue, and the bar is located below the light blue line indicator ATR 10 points (just below this level, rather than between the green and light blue lines Indicator ATR), we conclude a deal at the closing or immediately at the opening of the next bar to Figure 4 lots (lot size respectively samomtoyatelno can adjust, for example 0.4 Lot, Lot 0.04, depending on the size of your trading account forex). Figure 2 and 3 you can see 2 examples of correct entries on a purchase.