Forex Strategy H4 Fibonacci Method — multi-currency, trend forex strategy, trading in which is the time interval H4, Auxiliary lights — 2 moving average indicator RSI, the main tool — Fibonacci (Fibonacci).
As some professional traders: «Fibonacci — the only» indicator «, which predicts the point of a trend reversal in the financial markets!
That is why the tool is so popular Fibonacci forex trading, and in all financial markets — it is indeed one of the best tools that can predict a trend reversal point (or a temporary rebound), so it helps Most of traders to profit by his skillful use of the forex market.
Let's look at forex strategy, in which the Fibonacci play quite a role. So to trade forex strategy H4 Fibonacci Method, must be installed on schedule for the chosen currency pair (which, again, can be any).
The following forex indicators:
Daily chart (D1) — Oscillator Relative Strength Index with a period of 14 to apply to close (RSI (14)), as well as add a level of 50
schedule H4 — Exponential Moving Average EMA (100), applied to a close — the color green
schedule H4 — simple moving average SMA (150), applied to a close — the color red
And also we need a tool Fibonacci levels 0.382, 0.618, 0.236 and 0.764.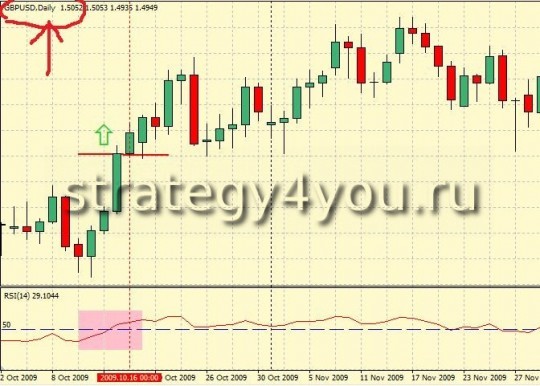 Conclude a deal to buy if:
1. RSI (14) on the daily chart was closed and is located above the level 50 — trade only in this direction! Transactions on sale does not conclude!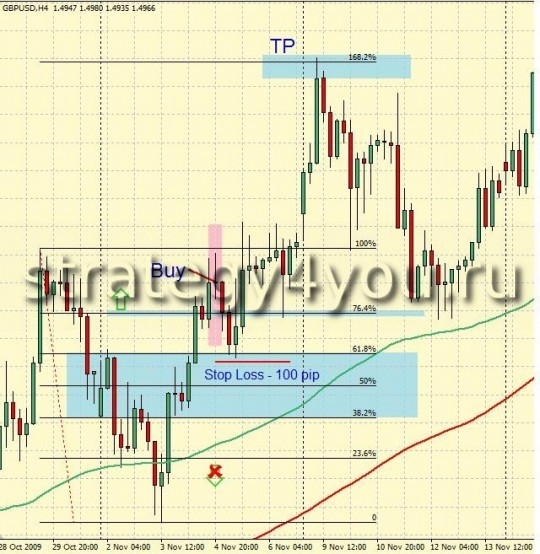 2.
Green Moving Average
EMA (100) crossed the red moving average, SMA (150) from the bottom up
— will sell only in this direction!
3.
find the two closest extremum — minimum and maximum distance between them is at least 100 points.
And no matter where the trend between the extremes — up or down.
4.
Fibonacci stretch according to the extrema.
5.
We wait until the price comes to a corridor between the Fibonacci levels 38.2% and 61.8%
6.
And then waiting for the price out of these levels and closes the first candle (candle complete — including the tail) above the level of 76,4% (if we stretched the Fibonacci down — corrective movement to the rising trend), or 23,6% (if we
Fibonacci stretched from the bottom up — the
direction of travel of the upward trend).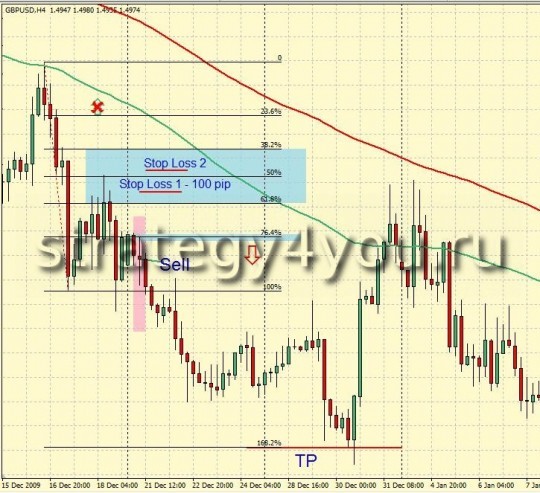 7
.
Stop-
loss
set
at least
at
the level of
100
points
, or
under
the nearest local
minimum
.
8
.
Profit target
set
at
a distance of
161.8
%
of
the extended
Fibonacci sequence
by
which
you
have entered the market
.
If
desired,
you
can
use the
trailing
stop
or
close
the deal
at a distance of
261.8
%
, etc.
For transactions
on
SELL
—
check
conditions
.