3 WHITE SOLDIERS [Price Action] Forex & Crypto Trading Strategy — This candle combination belongs to the category of patterns that indicate the continuation of the trend.
Very rarely, after the formation of «3 soldiers» there is a reversal.
The formation consists of 3 bullish candles: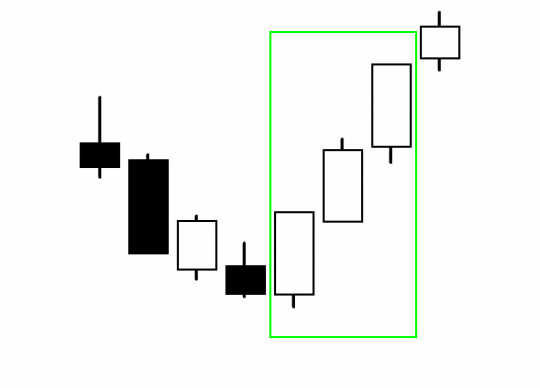 1) the shadows are insignificant compared to the size of the body. The absence of significant upper shadows speaks in favor of the strength of the bulls, growth does not meet resistance;
2) on each candle, the previous High is updated;
3) there are no impulsive movements. If one of the candles is several times larger than the neighboring ones, the reliability of the Three White Soldiers pattern decreases.
4) Time interval — from 1 hour and higher.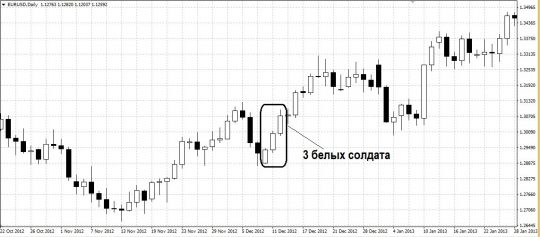 How to trade 3 white soldiers
1) The entry occurs after the close of the 3rd white candle, if they are not very large (medium in relation to the previous ones).
2) Stop loss — under the 1st candle
3) Take — Profit — there are options:
At a distance of 1 to 2 or 1 to 3 in relation to the stop loss.
We fix at important Fibonacci levels.
We fix at important price levels.
2 profits — at a distance of 1 to 1 and 1 to 2 in relation to the stop.
Trade examples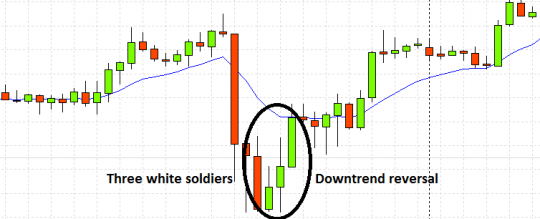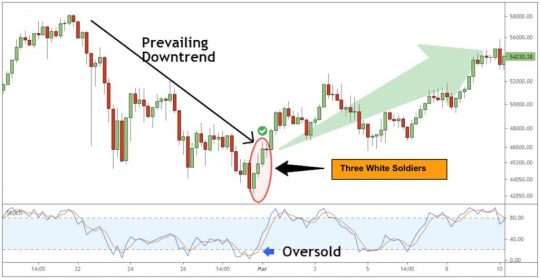 Video 3 WHITE SOLDIERS: