FAKEY Pattern [Price Action] — Forex & Crypto Trading Strategy.Today we will consider a pattern that does not appear on the chart so often, but works out very well, with the correct formation and identification by the trader:
Inside bar + false breakout = FAKEY pattern.
As a false break bar, it may or may not have a pin bar. A false break bar can be a two bar pattern where the first bar closes outside the inside bar or range of the mother bar and the subsequent second bar, creating false break bars, closes back within the range of the mother bar.
See the picture for examples: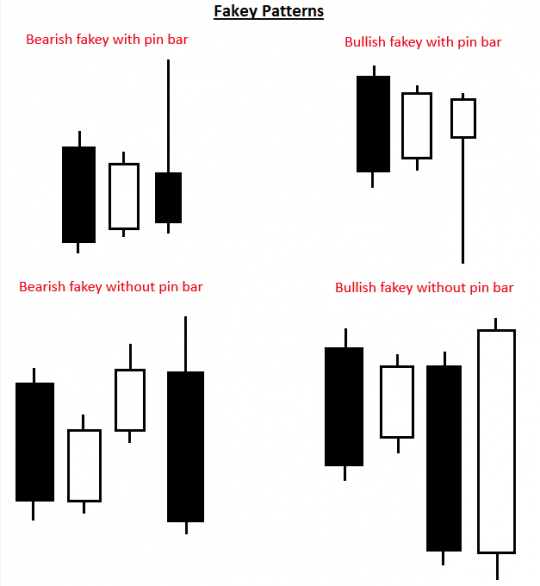 How to trade patterns FAKEY:
Fake patterns can be traded in any market and trend.
The most common entries for the Fakey signal include the following:
Enter when the price breaks the lower or upper inside bar or the mother bar after the initial false break. This can be an entry on a pending buy or sell order, or an entry to the market at the current price.
If the Fakey pattern also has a pin bar, you can enter the trade on the pin bar itself.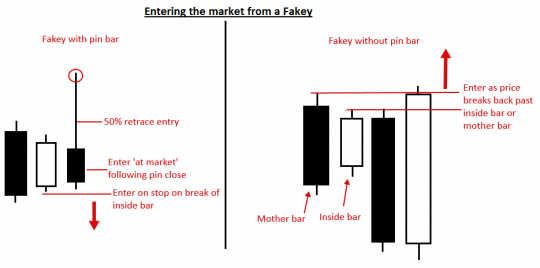 You can trade the pattern Fakey in different combinations:
1) Retest and release from the level — see the example in the figure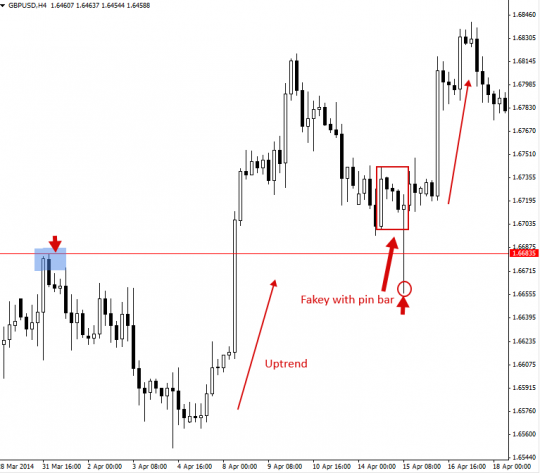 2) Rebound from the level (both above and below)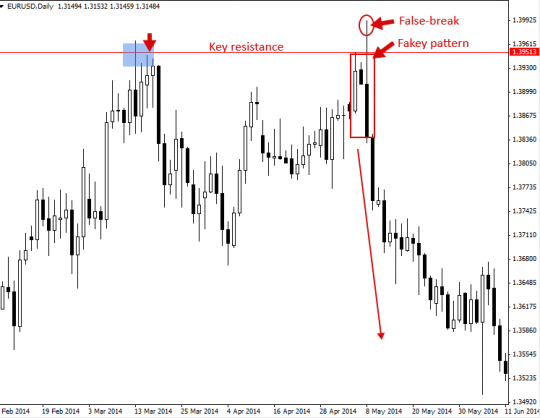 3) Just trade in the existing trend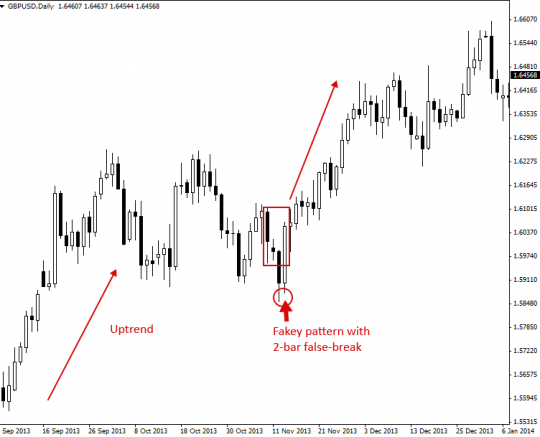 Stop-loss is placed under the minimum / maximum of the fake breakout.
Profit — there are options:
1) The ratio is 1 to 2 or 1 to 3 of the stop loss value.
2) Important levels of the last movement, before the formation of the model
3) Fibonacci levels from the last move — before the model.
See 2 examples of trading in the video: