Today we will look at patterns that appear in any market, but not as often as other patterns of technical analysis (Flag, Head and shoulders, Wedge, etc.). These patterns are called: «Saucer» (rounded bottom) and «Umbrella» (rounded top) / «Inverted Saucer» — and they are trend reversal patterns.
The «saucer» pattern is similar to the Cup with a handle, but somehow there is no «handle» in it. Well, the entry rules are also slightly different.
Time interval — any.
The instrument is also any, the pattern appears on any currency pairs, cryptocurrencies, stock market.
"Saucer" pattern (rounded bottom) for Buy: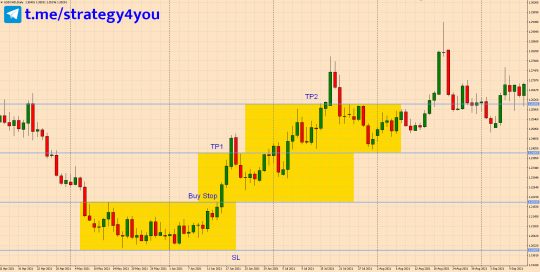 1) On a downtrend, a rounded low is formed, similar to what you see in the picture.
2) We build the neck line according to the highs of the model, the breakdown of this line is the entry point for the purchase.
3) Entry is possible in the following options:
entry by buy stop, set above the neckline.
limit entry if the price returned and tested the neck line (it is also possible to look for a limit entry option at smaller intervals).
4) Stop-loss is set under the low of the pattern. Or under the last explicit minimum of the model.
5) Take Profit:
1st set to equal height of the pattern itself
2nd for 2 pattern heights.
For sales «Umbrella» (rounded top) / «Inverted Saucer» — reverse conditions!
And here are some more examples of working out the pattern: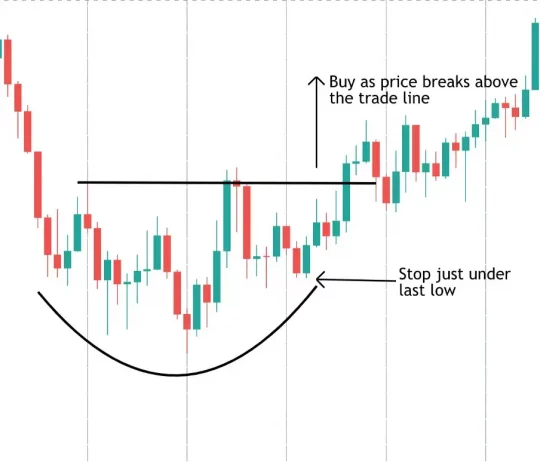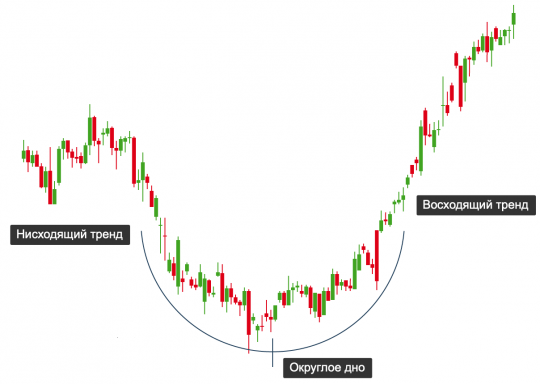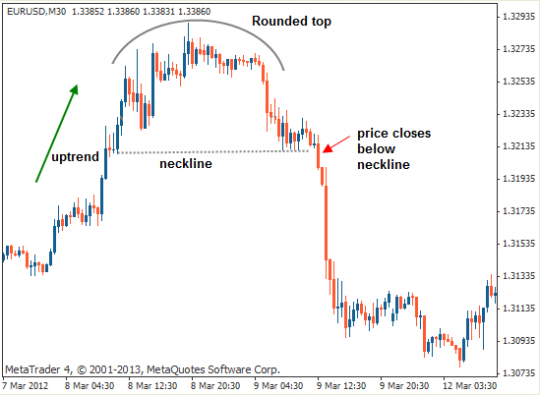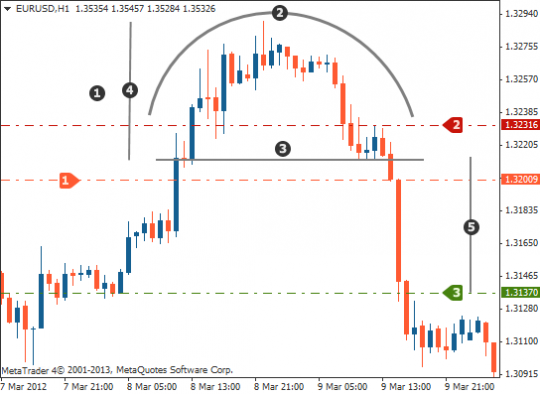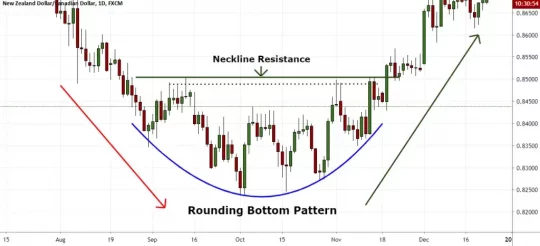 Video version of the «Saucer» and «Umbrella» / «Inverted Saucer» Pattern:
And Video-2:
I'm not attaching the template because there are no indicators.