The Cypher pattern [Forex and Crypto Trading Strategy] is a reversal harmonic pattern, like many other patterns, based on Fibonacci ratios and extensions with clear formation rules.
Time interval — any.
Any tool, works on: currency pairs (forex), cryptocurrency, stock market.
There are also 2 types of patterns: buy and sell (they are symmetrical).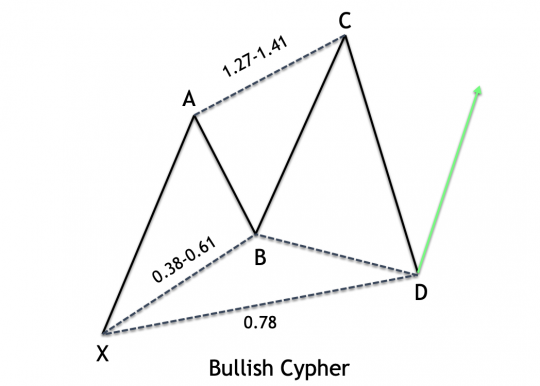 We've looked at harmonic patterns before:
Therefore, I also recommend them for study!
The Cypher aspect ratio is as follows:
point B is within 0.38-0.618 of the length of the XA movement;
point C is within 1.27-1.41 of the length of movement AB;
point D is a local extremum and is located at the level of 0.78 of the Fibonacci grid built on the XC segment.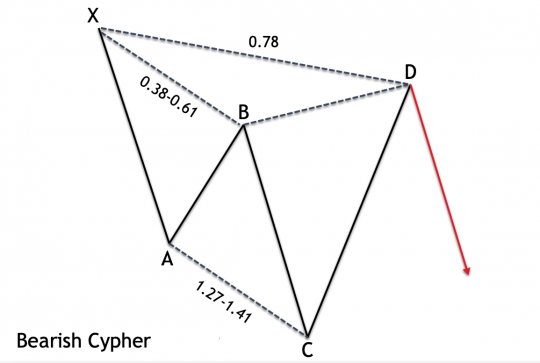 How to trade the Cypher pattern — trading strategy:
1) First of all, you need to make sure that the ratios of the constructed Cypher points correspond to the requirements for building the model that we described above.
2) And after that, make a deal at point D (by a limit order) or wait for a rebound from this point and only then open an order on the market or on a rollback. See trading examples of this model below!
3) It is better to place a stop loss beyond point X (when trading by limit). Or under point D when entering the market after the release.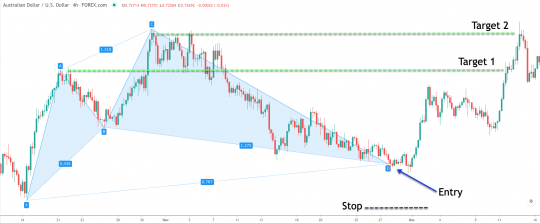 4) We fix profit at the levels:
Profit 1 — point A.
Profit 2 — point C.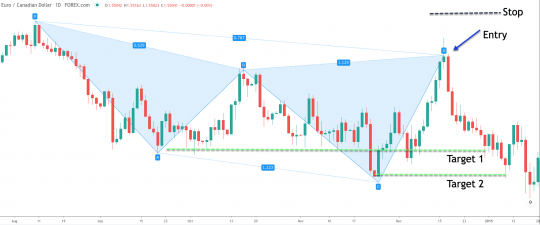 That's all I wanted to tell you about the Cypher pattern.
Video — Pattern «Cypher»:
And video 2: